One of the first transit style school buses CCSD bought from Blue Bird. The last year the All-American was bought by CCSD was in 1992, then the TC/2000 was bought in the larger size.
1988 All-American FE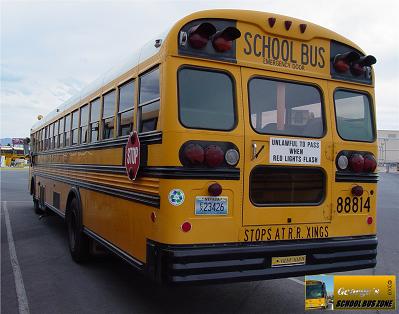 Bus Number: 88814
Location: Arville Bus Yard CCSD
Interesting feature: This bus looks as if it's going to be retired. The sign on the windshield says "DO NOT DRIVE" "DANGER Out of Order." This is one of the many great shots I got while I traveled through the yard with Kathy Kinchen in the electric cart.
This site was last updated 10/11/03